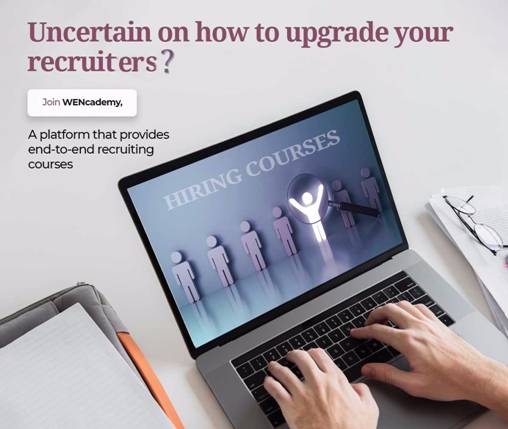 OUR PRODUCT FOR CLIENTS
In our Hire, Train & Empower Talent Initiative we can collaborate; If you looking at training your inhouse "Recruiters" with new age recruiting best practices Or looking at hiring more "Recruiters" for your organization, Shortlist. In this collaboration;
– We can hire (experienced recruiting professionals) for Internal recruiting roles
– We can train your existing inhouse team of recruiters on specific recruiting modules or on End-To-End Recruiting Process
– We can mentor talent pool (re-starters & freshers) to take up recruiting as a skill and a career with client organization
Starting a new project or
want to collaborate with us?
Let's Talk
Nevelyn Vaz
+91 9718888631
nevelynv@wen-jobs.com
Kavya Seth
+91 9899488285
kavyas@wen-jobs.co.in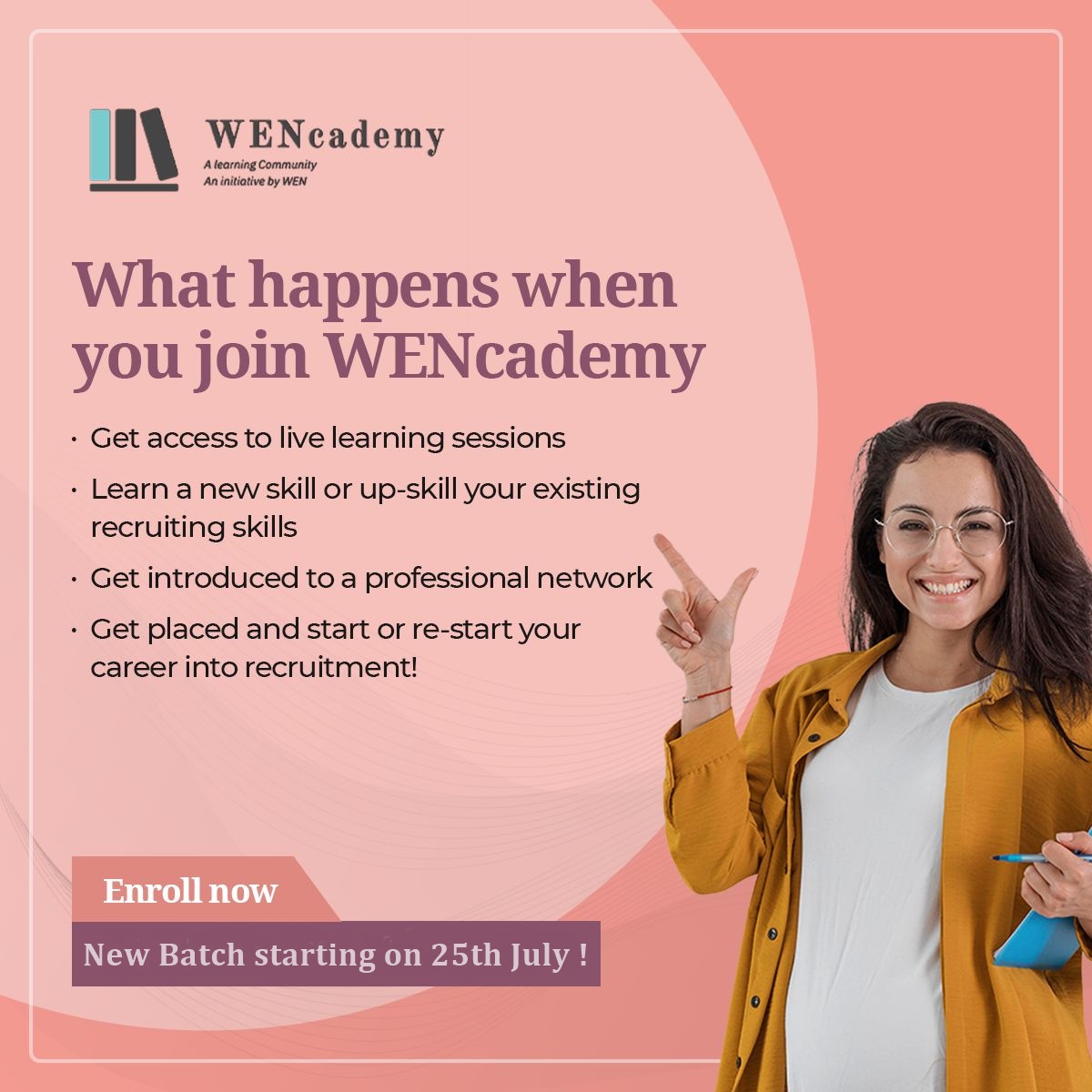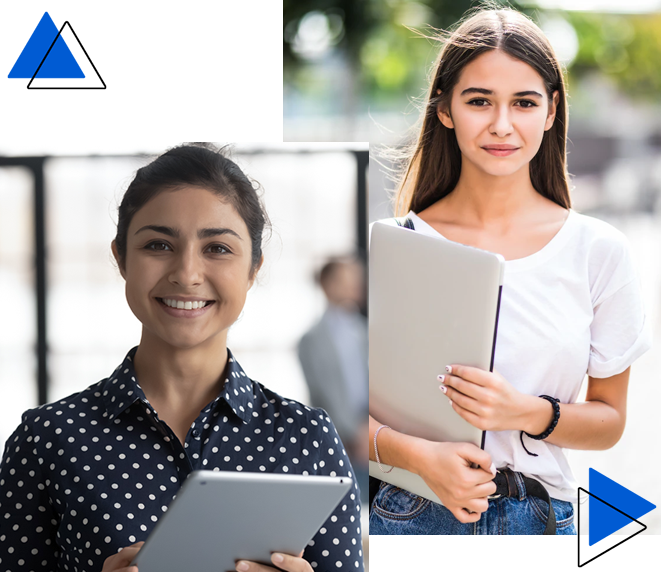 HIGHLIGHTS :
All our sessions are Mentor Led Live sessions (Mentors with Recruiting Industry Experience of 14+ Years) and not Pre-Recorded or self-paced sessions for participants. These online sessions are a combination of concepts, case studies, mock Interviews, worksheets and group discussions. There are dedicated modules to discuss each process step of recruiting.
Our Batch Size do not exceed 10 Participants at any point in time for giving personalized attention to each participant.
We have Open Sessions (Participant Led Q&A) and One – On – One Sessions with our mentor for each program participant.
Our Foundation program is of 2 weeks duration, with an online session of 2 hours (Monday to Friday), plus Offline Worksheets of 1 hour each day.
During the program duration, participant can continue with their existing/assigned role responsibilities when online session is not aligned.
Hire experts / freelancers TODAY
to fulfill your manpower needs
Know more